To do (for free) in NYC today: massive red and white quilt show, may induce "Amish heart attack"
Uncategorized
Mar 30, 2011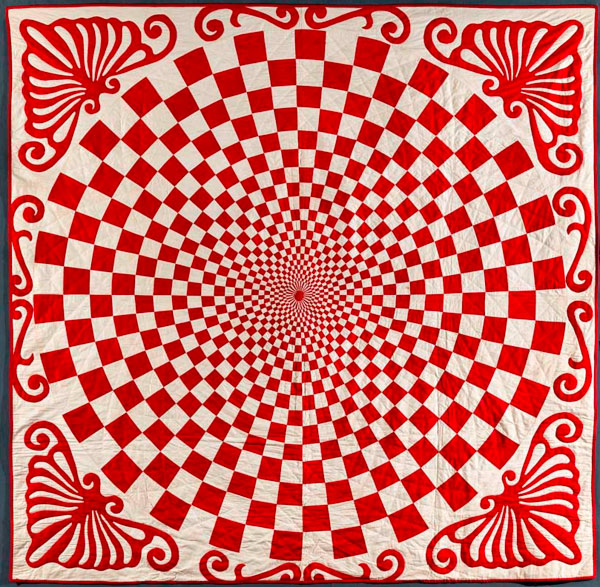 Boing Boing reader cinemajay says,
My wife and I just returned from NYC where we saw "Infinite Variety," an exhibition of 650 red and white quilts. As the husband of a quilter I'm used to going to craft-related events, but this was absolutely breathtaking in scope and presentation. It was nothing short of magical, and I say that with the seriousness of an Amish heart attack. So if you're in NYC today, (the last day of the exhibit) do yourself a favor and check it out–oh, the event is also totally and completely free.
More about the exhibit in the Financial Times. "Infinite Variety: Three Centuries of Red and White Quilts" takes place at Armory on Park. Image: untitled work from the collection of Joanna S. Rose, photo by Gavin Ashworth.